Former Bellman makes leap to entrepreneurship
It all began in 2003, when working as a bellman Bill realized the benefits of not having to bend over each time as he greeted guests in the rooms. He set out to create something that would make work tasks easier for not just bellman, but for all service personnel. From that point on, The DoorPRO Doorstop has grown to be superior to all other doorstops in the industry today. The brilliance of the doorstop hasn't gone unnoticed, winning multiple accolades such as Best New Product in New York at the International Hotel, Motel & Restaurant Show in 2005, to winning Judges Choice Award and Customer Choice Award on a live stage with the Shark Tank at G2E in Las Vegas in 2018, to international sales in 2020, named Entrepreneur of the Year 2020 by LUXlife, and now recognized as the Best Ergonomic Doorstop Product in 2021 winning the Resorts & Retreats Award for a 2nd time in a row by LUXlife Magazine. Bill's innovation and exceptional ability to build relationships, drive sales and deliver products has led to the establishment of significant corporate accounts, including MGM International, Hyatt, Marriott, Kimpton Properties, Hilton, Montage International, Disney and IHG Group Hotels.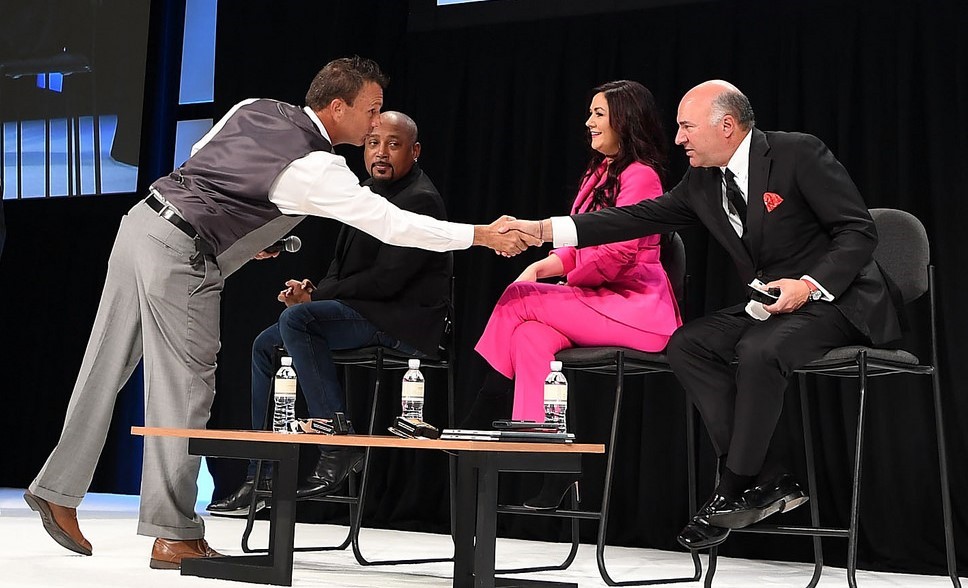 Owner Bill Hengler Presented the DoorPRO Doorstop at G2E and WINS!
Making it as one of the finalist at the Global Gaming Expo (G2E) has been such an adventure.  I had the pleasure of presenting to Kevin O'Leary, Chairman of O'Shares ETF Investments and Star of ABC's Shark Tank, Daymond John also on Shark Tank,  and Cindy Eckert at the Sands Expo & Convention Center, the DoorPRO Doorstop.  I explained, why it may be a simple invention, it really can make a difference.  First impressions, decreasing work related injury and increasing work efficiencies are the top reasons why the DoorPRO Doorstop has been so successful. I think they agreed!  Naming the DoorPRO Doorstop at the Winner and also voted by the attendees as Customer's Choice was surreal!