DoorPRO Doorstop helps people maintain dignity and professionalism with a hassle-free solution to prop open heavy doors. From hospitality, cleaning, moving, schools, to medical service industries—for anyone who needs an open door, our revolutionary design offers a simple-to- use doorstop solution that enables more efficient work.
See how DoorPRO Doorstop keeps the door open and reduces damage to the door!
How DoorPRO Works
With its revolutionary, compact design, simplicity is the key advantage of the DoorPRO Doorstop. It is designed for convenience and ease of use with its unique swivel belt clip for immediate access. With the door open to a 90- degree angle or pushed all the way open, the user hinge and NOT jammed between the door and doorframe. Using it on the middle hinge balances the weight of the door and prevents marring of the contact surfaces or misalignment of the door. The doorstop is constructed to slide over the top of the hinge pin and down alongside the hinge plates. The doorway is now easily accessible with the door held open at a 90-degree angle. After use, the user can simply remove the DoorPRO Doorstop from the doorframe and easily slide it back onto his or her belt clip.
25% hotel workers in housekeeping
 39% housekeeping injuries are musculoskeletal
$1 Billion per week in work-related injuries
100s of thousands of hotel room doors stay open with DoorPRO
American Journal of Industrial Medicine 53:116-125 (2010)

Study of employer OSHA-300 injury logs (Buchanan 2011)

"Employees' work-related injuries cost U.S. businesses $1 billion dollars per week." (Entrepreneur Magazine January 2004)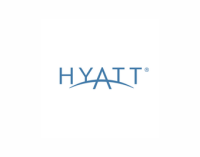 DoorPRO Doorstop Articles and Posts
Find out what DoorPRO Doorstop is doing in the commercial and residential industries. Tune in to related articles and information related to hospitality, janitorial, medical and schools.
DoorPRO Doorstop is available for commercial and residential uses.
Whenever you need an open door—you need DoorPRO Doorstop!
BUY NOW